Safety Record for Senior Drivers Improves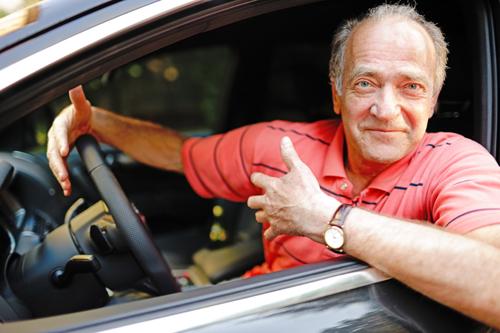 Older drivers are involved in fewer serious accidents and keeping their licenses longer, according to a study by the Insurance Institute for Highway Safety. The study found that fatal crashes per licensed driver older than 70 fell by 37% from 1997 to 2008.
Crashes involving drivers older than 80 fell by nearly 50% over that period, but it only fell 20% for young drivers. Senior citizens are driving longer, as well. In 1997, 73% of the population over age 70 had a driver's license, but in 2008 that number has increased to 78%, roughly 28 million people.
Drivers older than 80 were also involved in 20% fewer accidents without reported injuries in 2008 even though that number remained flat for drivers 35-54.
IIHS points to a variety of factors that could account for this improvement. Vehicles have gotten safer, senior citizens are healthier and states have begun to monitor older drivers more closely. New Hampshire and Illinois requiring road tests after age 75. Twenty-six states have set special driving provisions for seniors, including vision tests, shortening renewal periods and disallowing renewal-by-mail licensing.
Despite this, seniors remain far more likely to die in a crash. Drivers who are 70 or older are three times more likely to die in a car accident than drivers 35-54.
Senior Driver Fatalities Down (Detroit News)