2011 Cadillac CTS Coupe Hits Dealerships Ahead of Schedule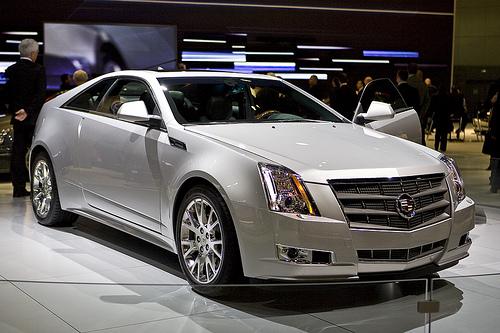 The newest member of the Cadillac family, the 2011 CTS coupe, makes its way to dealerships today. Hundreds of coupes are being shipped across the country nearly a month ahead of schedule.
The CTS coupe is produced at the same factory that makes the CTS sedan and Sport Wagon and the long-in-the-tooth STS sedan.
The coupe has a starting price of $38,165, not including an $825 destination charge. A high-powered V-Series coupe will top out at $62,165. The CTS-V coupe won't be available for at least a few more weeks until reviews of the car are made available, said Cadillac spokesman Nick Twork.
Besides the long-anticipated CTS-V coupe, Cadillac fans will have to wait till the end of this year for the CTS-V Sport Wagon, which is the brand's only other scheduled new model.
2011|Cadillac|CTS