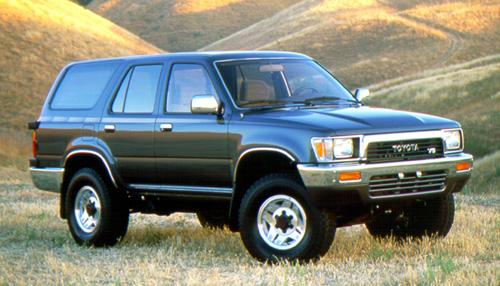 A federal grand jury in New York has subpoenaed Toyota over problems with some of its vehicles' steering systems, the automaker said today.
The subpoena, issued in late June, is intended to help the panel determine if criminal charges against Toyota are warranted. It asks the automaker to submit documents related to problems with a relay rod, or center link, which is an integral component to the steering assemblage on some solid front axle trucks. The issue was found on 1993-1998 Toyota T100 pickup trucks and on 1989-1995 Toyota 4Runner SUVs.
According to Toyota's own recall notices from the time, if the wheels on those pickups or SUVs were fully turned while the vehicle was not moving, the relay rod could crack. Toyota issued a recall in 2005 for the above models, and dealers replaced the defective steering components.
The National Highway Traffic Safety Administration linked the relay rod defect to at least 15 crashes, three deaths and seven injures.
This is the second subpoena for Toyota in the past year. In February, Toyota was subpoenaed by the grand jury for documents related to unintended acceleration and for more information regarding the Prius' braking system.
Federal Jury Subpoenas Details on Toyota's Steering Relay Rod Defect (Washington Post)