Porsche's Electric Plan Takes Shape: 918 Spyder a Reality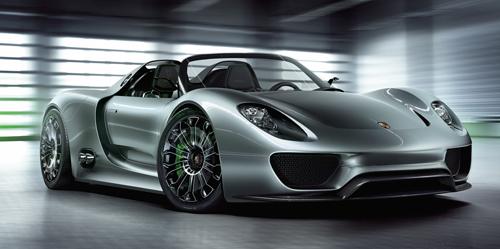 Porsche, like most other automakers, is joining the electric car bandwagon. The automaker reports that it has developed three electric Porsche Boxster research cars. The electric sports cars will be used to develop new drivetrain components and new battery packs for an eventual EV Porsche. The company announced today it would put the 918 Spyder concept car into production, but no time frame was given.
This proves the carmaker isn't just paying lip service to electric vehicles, and Porsches already have pretty good fuel economy numbers compared with other performance makes. In the meantime, the automaker is preparing to launch its 2011 Cayenne S Hybrid, which will have a 23% improvement in fuel efficiency compared with the outgoing 2010 Cayenne S and can cruise at high speeds on electric power alone.