Tesla to Build Electric Toyota RAV4s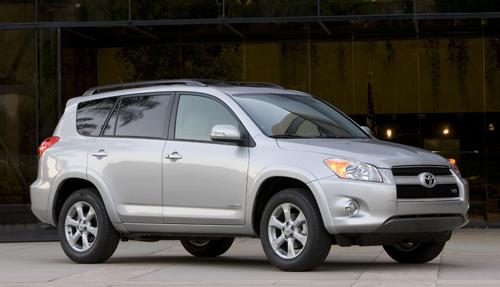 We knew Toyota was interested in Tesla's electric tech
when it invested $50 million in the company earlier this year
. We didn't think the Japanese powerhouse would actually outsource development of an electric Toyota product to the company, at least this soon.
Tesla will develop an all-electric RAV4 compact SUV for Toyota to go on sale in 2012, according to USA Today. One prototype is already being tested with a larger test fleet to be built later this year.
It's an interesting move on many levels. Toyota has maintained the lead in green sales since the second-generation Prius went on sale. The current Prius outsells every other hybrid on the market many times over, and it is the most fuel-efficient car on the road.
It's strange that a company that heralded the latest Prius being designed by 1,000 Toyota engineers would allow a small start-up to take the reins on what could be its first all-electric vehicle to go on sale in the U.S. Add the recent questioning of Toyota's storied reliability after millions of recalls and the move seems even riskier.
Tesla and Toyota Will Produce Electric RAV4
(USA Today)