2011 Jeep Liberty Gets Minor Updates, Lower Price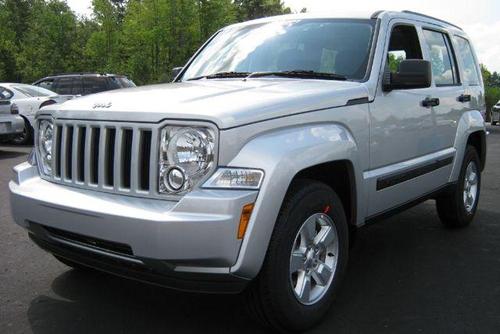 The 2011 Jeep Liberty has been available to customers for a while now, with 1,497 vehicles on sale on Cars.com, but the automaker hasn't released any information in terms of updates to the model for the media's consumption or on its consumer website.
Just by looking at some of the photos dealers have posted, we can see that Jeep has updated the Liberty's steering wheel to match the one going into production on the 2011 Jeep Wrangler and the 2011 Jeep Grand Cherokee. This change alone is fairly significant, as the Liberty's old steering-wheel controls could access only the onboard computer and redundant radio controls, placed behind the steering wheel.
The new steering wheel lets the driver control the same functions as well as Uconnect Phone, Chrysler's Bluetooth pairing system. A cool part of Uconnect Phone is the ability to stream audio from a Bluetooth-enabled phone through the Liberty's stereo. You can also access UConnect Voice Command, which allows you to control audio, record memos and even play incoming text messages through the Liberty's speakers. Comparing Jeep's user guides of the 2010 and 2011 Liberty, the 2010 Liberty did not have the ability to stream music or play incoming text messages.
You can now also access the cruise control from the steering wheel, as opposed to an awkwardly placed third stalk that the 2010 Liberty used.
In addition to the silver appliqué trim on the 2010 model, a wood grain appliqué now seems to be available. There appear to be upgrades to some of the interior materials, but we have no confirmation on that.
For 2011, the Liberty comes in Sport, Limited Edition and Renegade trims. The Sport starts at $23,250, which is a $5 drop from the 2010. The Limited starts at $26,650 ($475 less from 2010) and the Renegade at $27,250 ($610 less from 2010). Four-wheel drive is a $1,600 option. Destination is a $745 fee for all trims.
We'll keep you posted on other updates for the 2011 Jeep Liberty when Chrysler makes more information available.
2011 Jeep Liberty interior:
2010 Jeep Liberty interior:
*Exterior shot courtesy of Wally Armour Chrysler Dodge Jeep Dodge Truck