Credit Threshold Eases for Car Lessees and Borrowers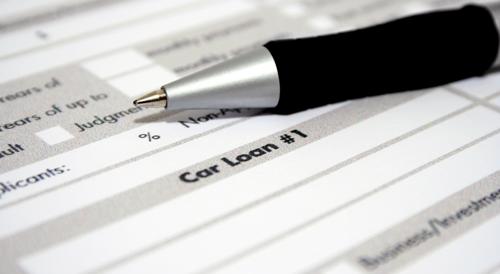 Last month's car sales were the second best of any month since September 2008, according to Autodata. That startling fact is partly due to the recovery of the automotive financing industry.
Nearly 89% of car shoppers borrow money or lease their vehicles instead of paying with cash, according to CNW Marketing Research. When the money dried up during the recession, many people were left without a way to buy a car. During this time, big lenders started to restrict borrowing. GMAC limited its lending to consumers whose credit scores were higher than 700, which is considered a good score. But now, many lenders seem to be turning the corner, which is great if your credit is less than stellar.
Ally Bank — the preferred lender for General Motors, Chrysler, Saab and Suzuki dealerships — has nearly doubled the amount of loans it has issued this year. The bank financed nearly 82% of all the vehicles sold at 5,000 GM and Chrysler dealerships in the U.S. this year, and Ally says it is ready to ease credit for leasing.
Ally has lowered the FICO score requirement for Chrysler lessees from 660 to a 620, according to Automotive News. A score of 620 is considered the upper limit of the subprime market, which is another way of saying less than perfect credit. That's a stark change from last year, when ALG reported that a fair to poor credit score meant it was probably "difficult if not impossible" to find a lease.
Leasing ratings and approvals fell dramatically in 2008 and 2009 because of the collapse of used-car prices for SUVs and other fuel-inefficient luxury cars and because of the ensuing credit crisis. Auto lessors have lost $10.5 billion since 2005 due to overestimating the residual value of their leased vehicles, according to CNW Research.
Dealerships are also noticing the change in lending attitudes. Penske Automotive, one of America's largest dealership groups, says it's seeing an increase in the approval rates for automotive financing. Lending units for Honda, Toyota and Mercedes-Benz are starting to issue more loans and lease agreements, Penske says.
Improved access to leasing is also a good thing if you are a luxury car shopper or luxury automaker. BMW, Lexus and Audi are heavily leased, with Mercedes-Benz seeing nearly 60%-65% lease rates for its vehicles, according to Automotive News.
GM, which sold off its captive lending company GMAC (now Ally), is getting back into subprime lending. The automaker's recent purchase of AmeriCredit will allow the automaker to re-enter the leasing business. This should give a leasing boost to GM, which is still America's largest carmaker. Only 7% of GM sales are from leasing, compared with the industry average of 21%, according to CNW Marketing Research.
The overall effect is that we are starting to see more attractive lease offers and 0% APR lending from automakers, and many consumers are getting approved. Toyota is offering $179 leases for its new Camry, Prius and RAV4 to boost sales, and just recently, Chevy introduced a $350 lease offer for its Chevrolet Volt.
Related
Your Credit Rating
Incentives: Rebates & Financing Offers