Recall Alert: 2007-2010 Volvo S80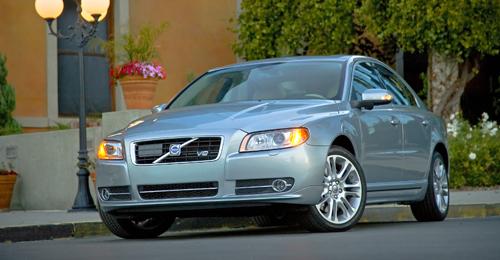 Volvo is recalling 3,635 2007-2010 Volvo S80s for incorrect tire pressure information printed in the owner's manual and encoded into the tire pressure monitoring system.
For S80s with the V-6 powertrain, the owner's manual, the loading information label on the doorjamb and the monitoring system set a maximum tire pressure of 35 pounds per square inch, but it should be 36 psi. The pressure for the V-8 model is set at 36 psi instead of the correct 38 psi maximum.
According to Volvo, no complaint was submitted over this issue, but instead was discovered by the company's own engineers. According to Car Talk, properly inflated tires are vitally important to your safety. Improper pressure will compromise cornering, braking and stability limits. The tire could also fail completely, causing a serious accident. Incorrect tire pressure can also diminish the vehicle's expected fuel economy.
Volvo dealers will update the vehicle software, the loading information label and the owner's manual information for free.
A scheduled recall launch has not been announced. For more information, owners can contact Volvo at 800-458-1552 or the National Highway Traffic Safety Administration's hot line at 888-327-4236.
2010|Volvo|S80