Recall Alert: 2010 Honda Element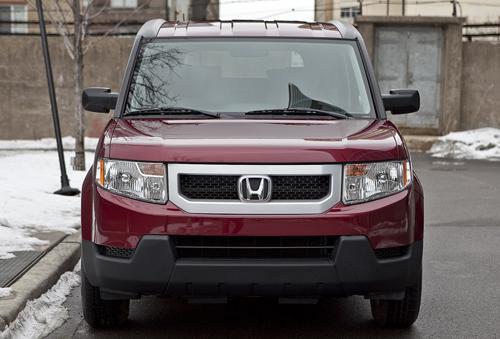 Honda is recalling 585 2010 Honda Elements due to a problem with the automatic transmission, according to the National Highway Traffic Safety Administration.
In the affected vehicles, the cable that connects the shift lever to the transmission was not installed correctly. The result is the driver may be able to shift the gear lever, for instance from Drive to Low Gear, but the transmission may not change to the selected gear.
This could eventually lead to the key being stuck in the ignition switch because the driver wouldn't be able to shift the vehicle in or out of Park. It could also lead to not being able to shift the vehicle into Reverse or Drive, increasing the possibility of a crash.
The affected vehicles were manufactured from April 1 through June 25. Honda has contacted some owners already by phone and arranged to fix the car free of charge. All other owners will be notified of the recall by mail. Owners will bring their vehicles to dealers to get the shift cable bushing fixed. The recall begins Aug. 9.
For more information, owners can call Honda at 800-999-1009 or NHTSA's hot line at 888-327-4236.
2010|Honda|Element