Zagat Rates Fast-Food Drive-Thrus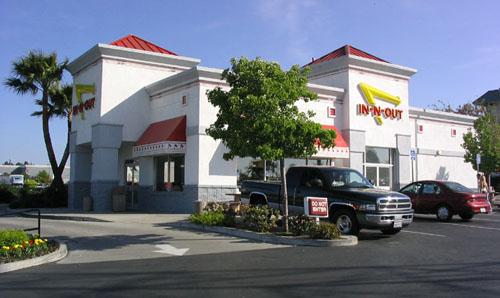 We've all had one of those days when you need to eat on the go. It's not glamorous, but that doesn't mean you should give up quality or service just because you're too busy (or lazy) to get out of your car. Zagat is lending a hand to time-constrained feeders with its recently unveiled survey of the top five drive-thrus of 2010.
The ratings are backed by a survey taken by more than 6,500 applicants who eat at fast-food joints an average of 10.6 times per month. Using Zagat's 30-point scale, the respondents rated everything from chicken sandwiches and milkshakes to child-friendliness.
So who has the best drive-thru service? It's a little mom-and-pop establishment you might have heard of called McDonald's. That's followed by Sonic, Chick-fil-A, In-N-Out Burger and Wendy's.
Just in case you haven't heard of In-N-Out Burger or Chick-fil-A, Zagat considers both to be "large" regional chains. In-N-Out has about 140 restaurants, mostly in California and other Western states. Chick-fil-A has about 1,500 restaurants in 38 states and the District of Columbia.
So there you have it. The next time someone tries to decry your choice of food, go ahead and spin the argument right back at them by saying your cheeseburger, chicken sandwich or fries were chosen after careful deliberation and research. At least that'll make you feel better. If not, just take another sip of that milkshake.