New Dodge Viper Expected in 2012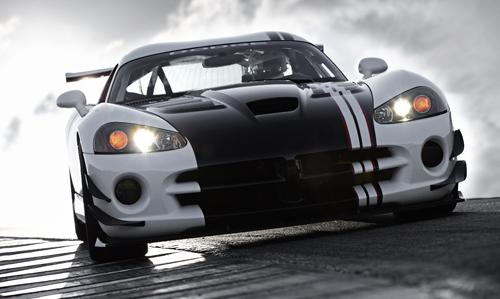 If you're still absorbing Chrysler's announcements this week about the 2011 Chrysler 200, Jeep Patriot and Town & Country, we've got another one for you: Expect a brand-new Dodge Viper in 2012.
Chrysler's earlier product announcements were part of an even bigger unveiling at the company's annual dealer convention, which was closed to the public and the media. In that meeting, dealers saw all 16 new models, including the redesigned or refreshed 2011 Chrysler 300, Dodge Charger, Dodge Avenger and Jeep Compass.
According to dealers who attended the event, there was a surprise 17th model, which was a completely redesigned Dodge Viper. These reports are backed up in a recently released transcript of Chrysler CEO Sergio Marchionne ending his speech by saying, "So I leave you with this. The 17th car in the lineup, in select dealers in 2012."
The upcoming Viper is more refined and upscale than the outgoing Viper and is expected to go on sale in select Chrysler dealerships in 2012, according to the Wall Street Journal.
In his speech, Marchionne mentioned that Chrysler will have an eight-speed automatic transmission for rear-wheel-drive cars by mid-2011 and a nine-speed automatic for front-wheel-drive cars shortly thereafter. Both transmissions could be implemented on hybrid or all-wheel-drive models. Marchionne also mentioned that the automaker will deploy more turbocharged powertrains in the not-too-distant future.