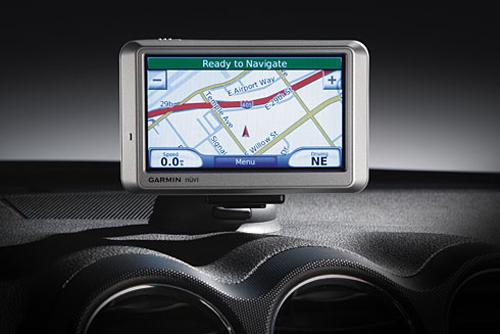 Nissan is conducting a recall campaign for a Garmin navigation accessory sold at its dealerships, according to the National Highway Traffic Safety Administration. The affected Garmin units were sold as accessories for the following Nissan vehicles: 2008-10 Altima, Frontier, Pathfinder, Rogue, Sentra, Versa and Xterra. According to Nissan, 7,948 of the systems were either factory- or dealer-installed by the automaker.
Last month, Garmin International issued a recall for 796,000 GPS units in the U.S. over a potential overheating issue. The batteries, in combination with a specific circuit board layout, can overheat, possibly causing a fire in the car. No reported failures have caused significant property damage or injuries yet, according to Garmin. While the Garmin recall includes more than 35 GPS models, those in the affected Nissan vehicles include the Garmin Nuvi 750, 760 and 765.
As part of the recall Nissan notified its dealers last Friday to stop selling the potentially affected units. Starting Sept. 27, it will also notify affected customers. Garmin will repair the GPS units for free by replacing the battery and inserting a spacer on top of the battery. For more information, owners can call Garmin at 913-397-8200, Nissan at 800-647-7261 or NHTSA's vehicle safety hot line at 888-327-4236.