Updated 2011 Jeep Liberty Keeps $23,250 Price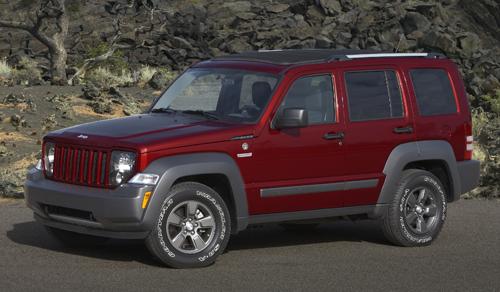 The 2011 Jeep Liberty gets some minor upgrades for the model year. Starting at $23,250, the 2011 Liberty base model costs the same as last year's model unlike the price increase the 2011 Jeep Wrangler received, but it had more drastic revisions than the Liberty. All other 2011 Liberty trims actually see price decreases of around $500.
As we covered earlier, the 2011 Liberty gets some minor updates to its steering wheel, which you can see in the photo below.
Besides that, the radio and multimedia system have been upgraded, and the model features four new exterior colors. We weren't positive if the navigation system was upgraded in our last post, but now we know that Chrysler did upgrade it to a 6.5-inch touch-screen. The media center is available with a 30GB hard drive and a new Garmin navigation system, if your model has navigation.
For 2011, the Jeep Liberty is available in three models: Sport, Renegade and Limited. Renegade was introduced midway through the 2010 model year and emphasizes the trim's off-road capability (the Renegade trim is pictured above). For full pricing specs, continue reading below. The new Jeep Liberty is on sale now. Chrysler is already offering $1,000 cash back on the model.
2011 Liberty 4x2 Price (2010 Price)
Jeep Liberty Sport: $23,250 ($23,255)
Jeep Liberty Limited: $26,650 ($27,125)
2011 Liberty Unlimited 4x4 Price (2010 Price)
Jeep Liberty Sport: $24,865 ($24,865)
Jeep Liberty Renegade: $27,250 ($27,860)
Jeep Liberty Limited: $28,250 ($28,735)
Prices do not include a $745 destination charge.
2011|Jeep|Liberty