2011 Dodge Avenger: First Look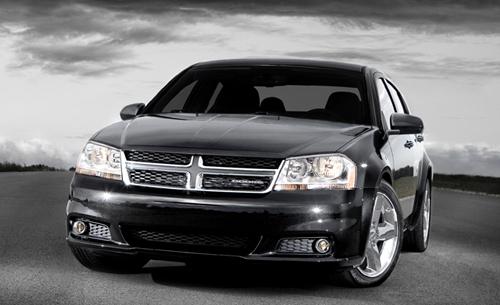 Competes with: Nissan Altima, Chevrolet Malibu, Ford Fusion
Looks like: An improvement, but is it enough?
Drivetrain: 283-hp, 3.6-liter V-6 with six-speed transmission; 2.4-liter four-cylinder with four or six-speed automatic transmission
Hits dealerships: Late 2010
For the 2011 model year, the poor-selling Dodge Avenger gets a significant midcycle refresh that may fix many grievances with the current sedan. The 2011 Avenger gets an all-new interior, minor exterior updates, a new V-6 engine and further retuning of its suspension.
Starting with the most significant upgrade, the Avenger's interior gets a new dash, gauge cluster, front seats, armrests, steering wheel and center stack. Not much was left untouched. Epically noteworthy are the seats and the sporty gauge cluster, which looks similar to the cluster in the Nissan Maxima and Murano. Dodge promises more soft-touch materials throughout the new interior.
Outside, the Avenger gets only minor aesthetic upgrades that bring the car more in line with the new Dodge "look." The sedan gets a new lower front bumper, rear bumper and LED taillamps. Like in the new 2011 Dodge Journey, the rear LEDs are arranged in a circle.
Underneath the hood, the Avenger gets a new 283-horsepower V-6 engine, the same one incorporated into the new 2011 Chrysler 200. It's mated to a six-speed automatic transmission. The standard 2.4-liter four-cylinder is a carryover from last year, and it will be mated to a four- or six-speed automatic transmission.
The suspension is completely redesigned, too. Dodge says 26 of 30 suspension bushings have been updated for the 2011 model. The 2011 Avenger rides lower to the ground, has a wider track and has thicker tires compared with the outgoing model. Overall, the car should feel sportier, Dodge says.
The new Avenger should go on sale sometime in November. We'll keep you posted when more photos and pricing are available.