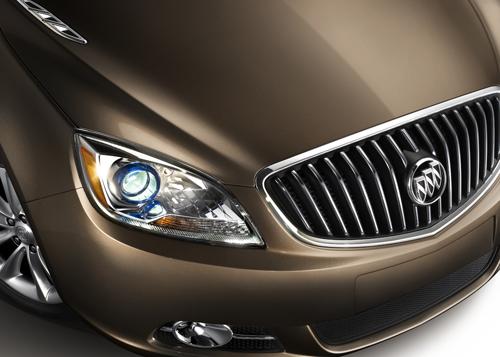 Earlier this year we got word from GM that the Buick brand would get a new compact sedan, and now we know its name. The small Buick will be called the Verano.
The Verano, which is expected to go on sale in 2012, will be built at GM's Orion Assembly in Michigan along with a next-generation Chevrolet small car, which likely could be the new Aveo.
The automaker also included a sneak peek of the new Buick, which looks like a smaller version of the Buick Lucerne up close. The brand will also get a compact crossover within the next few years.
We'll keep you posted once Buick makes more information available.