Flo TV to Shut Down by End of Year, Reports Say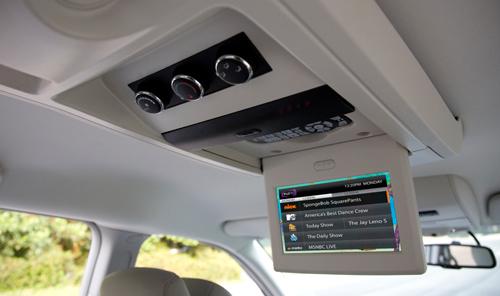 The tech blogosphere was abuzz today from the news that Qualcomm will shut Flo TV, its faltering mobile TV service. According to reports from paidContent.org, the company is winding down the service and will discontinue it by the end of this year.
How does this affect car shoppers? Flo TV is one of Chrysler's two mobile TV providers. There was no immediate word as to whether Qualcomm might keep the automotive service despite the expected shutdown of the overall division.
During our testing of Flo TV, we liked that it offered more content than Sirius Satellite TV, but Flo's signal strength and picture weren't so great. That's because Flo TV uses over-the-air frequencies once used by analog television to broadcast its digital signal. The frequency spectrum that Flo TV uses is reportedly worth $2 billion, another potentially enticing reason for the company to cut its losses on what has arguably been a commercial failure in a short time on the market.
Although the reports haven't been fully backed up by a public statement from Qualcomm, since Sunday, Best Buy has taken down all of its primary Flo TV products from its website, according to PC World , and the Flo TV store is now offline.
Unable To Find A Better Exit, Qualcomm Cancels Consumer-Direct FLO TV (paidContent.org)