Recall Alert: 728,544 Toyota and Lexus Vehicles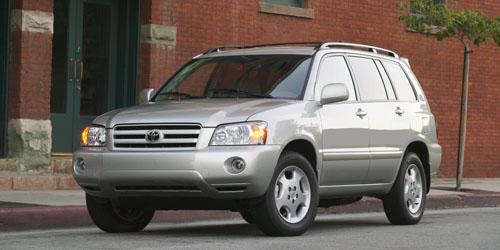 Toyota is recalling 728,544 vehicles, including the 2005-06 Avalon, 2004-06 Highlander, 2004-06 Lexus RX 330 and 2006 Lexus GS 300, IS 250 and IS 350 to replace a brake master cylinder seal. A small amount of brake fluid could leak from the master cylinder, leading the brake warning lamp to illuminate. Drivers could experience weaker brake response as a result.
Toyota has recalled over 7 million vehicles in the U.S. over the past two years for problems with floormats, brakes, gas pedals and most recently steering. Using incentives to drive sales, the automaker had been trying to come back from the image hit it took because of the numerous recalls.
In this most recent recall, if the warning lamp is illuminated and the vehicle is driven without refilling the master cylinder brake fluid reservoir, the driver will notice a spongy or soft brake pedal feel. Braking performance could gradually decline.
Owners of the recalled vehicles will be notified of the recall by mail in early November. Toyota and Lexus dealerships will replace the brake master cylinder cup with a newly designed one for free.
For more information, owners can call Toyota at 800-331-4331 or Lexus at 800-255-3987.