Top 10 Best-Selling Cars: September 2010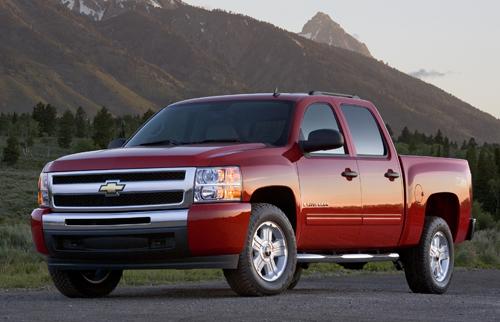 September was a much better month for new-car sales than last September. That's when customers basked in the glow of their Cash for Clunkers purchases and didn't need to go to showrooms. That largely accounts for this month's huge traffic gains by manufacturers like Ford and Chrysler, which are up 46% and 61%, respectively.

This month's best-sellers reflect a trend back to pickup trucks as three domestic pickups all make their way into the top 10.

The Hyundai Sonata sedan makes its sixth consecutive top 10 list, making it a viable Toyota Camry and Honda Accord competitor amongst car shoppers. The Sonata's numbers are even more impressive when you take into account there's just one engine choice — a turbo and hybrid go on sale later this year — and it's only sold as a sedan. The Accord and Camry figures include various powertrains and coupe and hatchback models for the Accord.

The full list is below.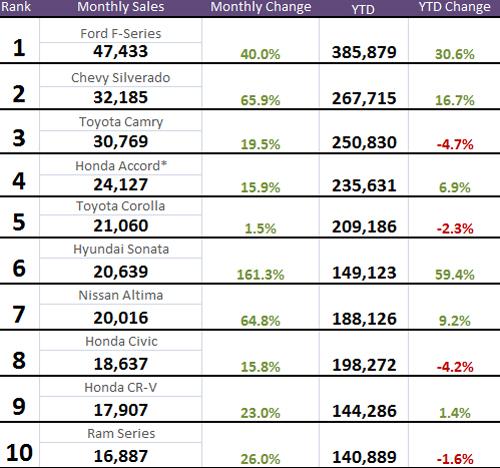 Notable Items:
*Honda Accord includes 2,507 Honda Accord Crosstour