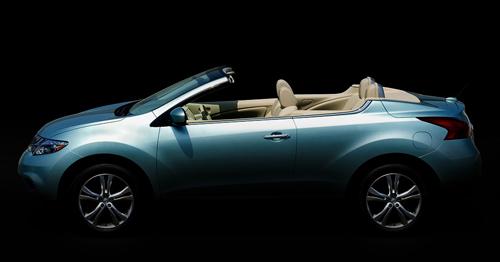 Nissan has released the first official image of the 2011 Murano CrossCabriolet shown above.

We've wondered how Nissan would make the crossover into a drop-top and it looks much more natural than we could have expected.

We do question why Nissan — with its U.S. headquarters based in Tennessee — would release the image during the Tennessee Titans game against the Miami Dolphins, but maybe they're worried about competing with Chrysler's onslaught of information hitting the web starting at midnight tonight. Personally, we're building this post watching that very game.

The Murano CrossCabriolet debuts to the media Wednesday at the L.A. Auto Show.