Ford Mustang Wins Cars.com Shoppers' Choice Award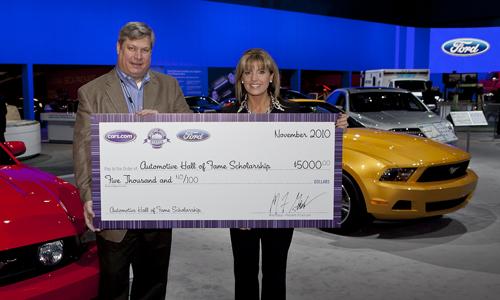 Millions of shoppers visit Cars.com each month as they search for their next car, truck or SUV. While here, they make contacts with and send leads to dealers, and they often review their own cars, as well. From all of that activity (and online voting on our Facebook page), we've determined which car best represents the voice of our shoppers.

In this, the Shoppers' Choice award's first year, the winner is the Ford Mustang. The American muscle-car classic scored very highly in search and contacts with dealers, and it got high marks from the consumers who reviewed it.

Ford received its Cars.com Shoppers' Choice award today at the 2010 Los Angeles Auto Show. In addition, a check for $5,000 was donated to the Automobile Hall of Fame scholarship fund on behalf of the Ford Mustang. Congratulations to Ford, and thanks to the millions of Cars.com users who made this award possible.