Toyota Recalls iQ Small Car Overseas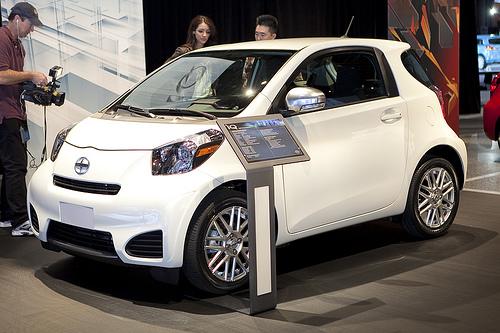 Toyota is recalling 135,000 iQ subcompact cars in Japan and Europe because of a fault in its steering software. The iQ will go on sale in the U.S. under the Scion brand next year.
The company says there have been incidents reported of the power-steering warning light illuminating when drivers crossed roadside rumble strips.
While the recall doesn't sound significant in scope or severity — no accidents have been reported — we're pointing it out because some of the issues involving recalled Toyotas in the U.S. were diagnosed in other countries before being recalled here.

Toyota recalls 135,000 cars over steering fault
(Financial Times)