Toyota Teases Interior of New Prius Model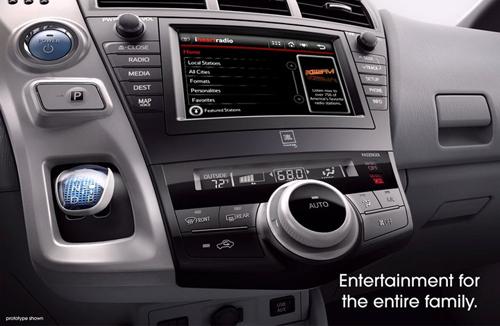 Toyota revealed another official image of the still-unnamed Toyota Prius MPV on Facebook. This time, it's a shot of the interior.
Here is a clear shot of the center console. We can see that the Prius hatchback's unique joystick shifter has been moved higher up the dash, and the push-button start has moved to the center console.
This comes after a teaser of the exterior in October, which only illustrated the Prius MPV's larger footprint over the existing Prius.
Toyota says the Prius MPV will be officially unveiled at this year's Detroit auto show. Toyota plans to launch six all-new hybrid models globally by 2012, including the new Lexus CT 200h.