Ford to Reveal New Ford Escape Concept at Detroit Auto Show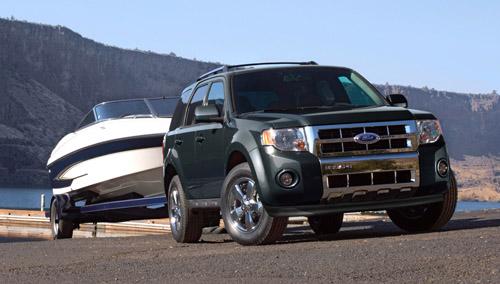 Ford will unveil a concept version of its next-generation Ford Escape at the 2011 Detroit auto show next month, the automaker confirmed today.
The new compact crossover will be built at Ford's Louisville, Ky., plant, which built the previous-generation Ford Explorer. The plant is undergoing a $600 million renovation to switch it from a truck-producing plant to a plant that makes fuel-efficient, car-based vehicles.
The current Escape and the European compact crossover, known as the Ford Kuga, could merge as one product under the automaker's "One Ford" plan.
The next-generation Escape is expected to go on sale sometime late next year.