Honda Element Will Be No More After 2011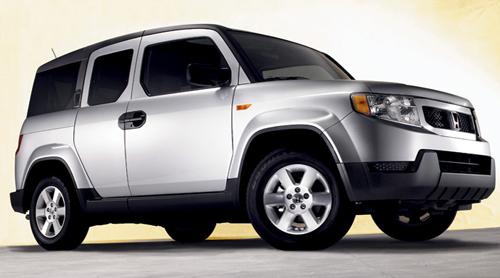 Word has come down from Honda that the 2011 Element will be the final model year of production for the crossover. The Element remains pretty much the same model that went on sale in December 2002, which makes it Honda's oldest model and one of the oldest models currently on sale in the U.S.
For the 2011 model year, Honda dropped the Element's youth-oriented SC trim that was added for the 2007 model year. There's no navigation option on the EX trim anymore, either. The 2011 Element starts at $20,825. To learn more about the trim features and pricing, go here.
There is no indication that Honda will replace the Element with another model. Honda has sold nearly 325,000 Elements in the United States so far.