Hybrid Tax Credits Expire Dec. 31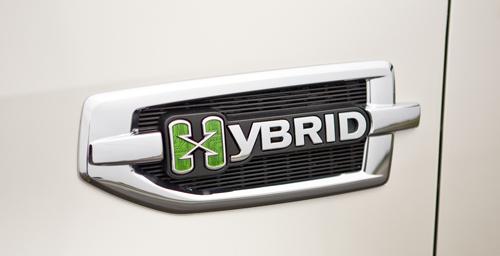 We don't want to be alarmists, but if you're still on the fence about the whole hybrid thing, the clock is running out fast to get a tax credit.
The Energy Policy Act of 2005, which gave birth to the Alternative Motor Vehicle Credit, expires at the end of this year. As far as we know, there is no expected tax incentive for 2011. At the very least, the dollar amount of the credits is up in the air if any new legislation is enacted at all.
The termination will also affect some diesel-powered vehicles, such as the Mercedes-Benz ML320, that also get credits under the law. The $4,000 tax incentive on the compressed-natural-gas-powered 2011 Honda Civic GX will also go away.
Tax credits for vehicles like the Chevy Volt and Nissan Leaf are separate and do not expire this year.
The current offers range from $900 all the way up to $3,400 on hybrid vehicles. Vehicles like the 2011 Hyundai Sonata Hybrid and the 2011 Porsche Cayenne S Hybrid get the short end of the stick as far as the credit goes, as each model has been on sale for only a matter of days.
Many popular models — from Honda, Toyota, Volkswagen, Audi, Lexus, Ford, Mercury and Lincoln — no longer offer tax credits because of a phase-out plan in the law that goes into effect after an automaker sells more than 60,000 hybrid or lean-burning vehicles.
Many state tax credit and rebate incentives for hybrids are available; you can check them out here. Below you'll find a list of qualified vehicles and their subsequent credit. Nab one before Dec. 31, and you could reduce your tax liability.
2010-2011 BMW ActiveHybrid X6: $1,550
2011 BMW ActiveHybrid Li: $900
2011 BMW ActiveHybrid 750i: $900
2011 BMW 335d: $900
2011 BMW X5 xDrive 35d: $1,800
2010-2011 Cadillac Escalade Hybrid: $2,200
2010 Chevrolet Malibu Hybrid: $1,550
2010-2011 Chevrolet Silverado Hybrid: $2,200
2010-2011 Chevrolet Tahoe Hybrid: $2,200
2010-2011 GMC Sierra Hybrid: $2,200
2010-2011 GMC Yukon Hybrid: $2,200
2010-2011 Honda Civic GX: $4,000
2011 Mercedes-Benz E350 BlueTec: $1,550
2011 Mercedes-Benz GL350 BlueTec: $1,800
2011 Mercedes-Benz ML350 BlueTec: $900
2011 Mercedes-Benz R350 BlueTec: $1,550
2010 Mercedes-Benz S400 Hybrid: $1,150
2010-2011 Mercedes-Benz ML450 Hybrid: $2,200
2010-2011 Nissan Altima Hybrid: $2,350