It's hard to find just the right gift for that special someone. Maybe they have everything. Maybe they are the practical sort, but you still want to wow them. It's easy to be thoughtful and give a gift of automotive joy. Here's our guide to some of the better products and ideas for those who spend too much time in their cars but don't have enough time to upgrade them.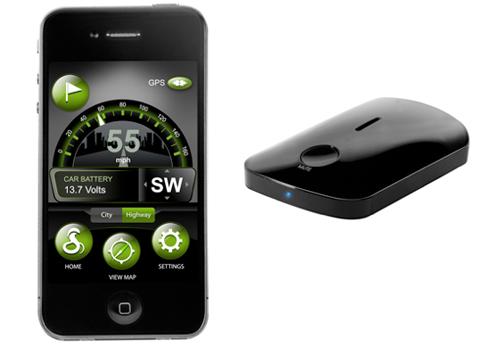 Cobra iRadar Detector
($129)
One thing I've always disliked about radar detectors is that their various beeps and whirls are almost indecipherable. There are all kinds of bands to fiddle with, and all you get are R2-D2-like warnings.
Cobra's latest device still affixes to your windshield like every other detector out there, but it connects to your iPhone via Bluetooth to display warnings. It's an interesting concept, and while the windshield device itself is what talks and beeps most of the time, the visual warnings that illuminate your iPhone in conjunction are invaluable and make it somewhat groundbreaking.
Motorola Roadster Bluetooth In-Car Speakerphone
($100)
We weren't able to test the Roadster, but it works with Motorola's Motospeak application on Android smart phones. That allows it to read and respond to text messages while driving, and I was really impressed with the technology when I reviewed the H17txt headset this past summer.
The idea of an in-car Bluetooth speaker over an earpiece is that it serves as a great alternative for drivers who don't have Bluetooth in their cars and are unable to get it installed after the fact.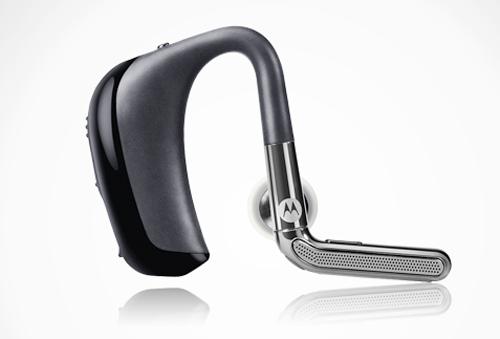 Motorola Oasis Bluetooth Headset
($80)
This isn't the most high-tech headset out there, but it may be the most comfortable we've tried. If you don't care about having text messages read to you and just need a simple, elegant (and did I mention comfortable?) ear piece, this is a great choice. It's also easy to set up with your smart phone for the non-techies out there.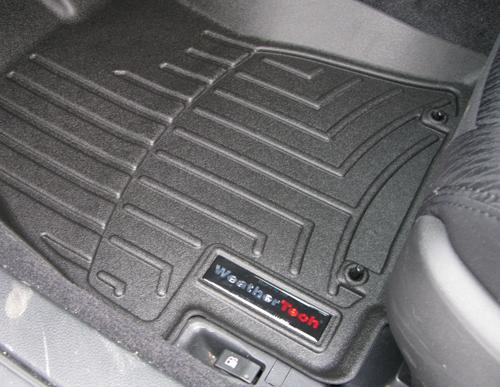 WeatherTech All-Season Floormats ($169)
If you're a guy, buying a quality set of all-season floormats for your better half may be insulting, but ultimately welcomed. I purchased and tested WeatherTech's incessantly advertised Digital Fit mats last winter, and they haven't left our Subaru Outback since. While $169 for a set of front and rear mats may sound expensive, you'll pay that much or more at a dealer for manufacturer-produced mats. That might be why you left that box unchecked when buying your last car.

If you have kids, the ability to catch apple juice from a dropped sippy is as vital as wiping up melted snow.

Car Detailing
If you don't' have the time or talent to give your better half the gift of a sparkling wax and interior shampooing, seek out a local car wash and detail shop. A good detailing can cost around $100 (or much more depending on location and type of vehicle) and includes the basic interior and exterior cleaning as well as a wax, carpet shampoo and some sort of upholstery cleaning.

Dealer-Installed Gadgets

It happens to all of us. We buy the trim level of car we can afford, and maybe it doesn't have all the bells and whistles we like. Many automakers sell dealer-installed accessories for Bluetooth devices, iPods and more. There's usually a price for the device and the installation, and they'll likely cost more than buying a Bluetooth speaker or aftermarket stereo, but they will help slightly with resale value and are usually well integrated into the car.

Note for gift givers: You'll need to be creative to get your significant other's vehicle out of his or her hands for the time it will take to get these gadgets installed at your local dealer.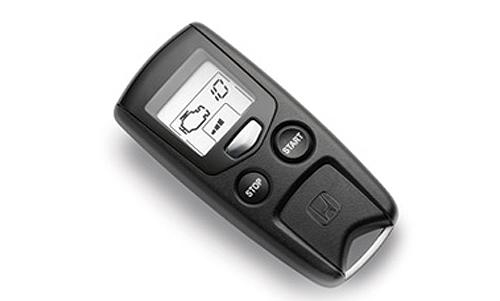 Honda Remote Starter ($512)
It's cold outside for much of the country, and that might get you thinking that you should've gotten a remote start system on your new car.

Popular Honda models — including the Accord, Civic and CR-V — offer a two-way remote start system that can heat or cool the vehicle before you get in. Remote start isn't unique to Honda, but the company's remote unit shows your car's status and how much longer it will take to get warm or cool. You must have a model equipped with automatic climate control.

Subaru Media Hub ($299-$349.95)
Subaru offers both Bluetooth and USB integration on the latest-generation Outback and Legacy models. The Media Hub with USB connection costs $299, and the streaming Bluetooth one is $349.95. I'll warn you, though, that Subaru's iPod integration is clunky and might frustrate non-tech-savvy drivers. I know from personal experience.

Toyota iPod Interface ($299)
The simple iPod interface stores in the glove compartment and lets drivers control the iPod through steering-wheel audio controls.

Toyota Blu Logic Hands-Free System ($299)
This is Toyota's branded Bluetooth system, which will take up one of the dead switches in your RAV4 or other current-generation Toyotas, including the Corolla and Camry.

Ford Remote Start (Price dependent on dealer)
Ford also offers a wide selection of accessories and even has a website to help current owners shop for accessories, including electronics like this system with a whopping 1,000-foot range. It's available on popular models like the Fusion.