Lance Armstrong in a Nissan Murano CrossCabriolet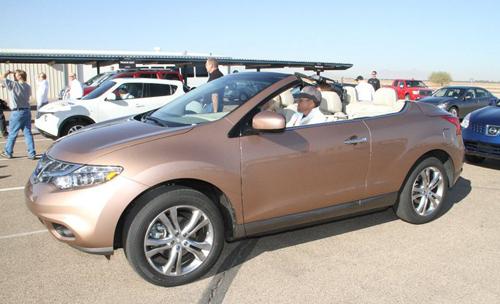 We can thank the explosion of social media for many things. The most recent is the photo above of famed cyclist Lance Armstrong in the driver's seat of the upcoming 2011 Nissan Murano CrossCabriolet.

The image, and others, are posted on Nissan's Facebook page and were taken at a Nissan event in California.

Since it's one of the first in-the-wild shots of the controversial convertible/crossover, we thought it worthy of posting. The fact that the Nissan spokesman and seven-time Tour de France winner is behind the wheel is just an odd bonus.
There's a bonus picture of Armstrong behind the wheel of the Nissan Leaf and it appears to be going 94 mph. Although, maybe the cyclist has it switched to kilometers.