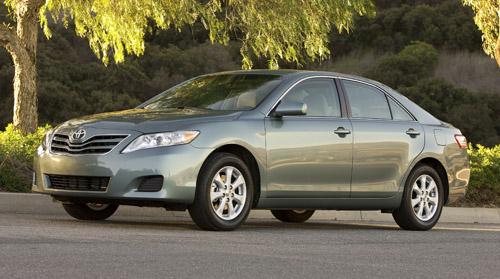 Toyota has informed its dealers that more repairs may be needed to correct work done in relation to the recalls involving stuck accelerator pedals, according to Reuters.
The affected models include the 2007-10 Toyota Camry and the 2005-10 Toyota Avalon, the same models involved in the original recall of 2.3 million vehicles in the U.S.
In some vehicles, a bracket holding the accelerator pedal in place may have been damaged. In the affected vehicles, dealers may have mistakenly stripped bolts from the structure during repairs. Dealers weren't originally made aware as to how to separate the bracket, which may have caused the stripping, Reuters reports.
Toyota says the secondary damage is very rare, and the bracket will be repaired free of charge. Dealers were notified Tuesday, but there is no information about when owners will be notified. This latest notice comes one day after a large service bulletin was issued for the Toyota Prius over a coolant issue.
Toyota Says Camry Recall Can Prompt Secondary Fix (Reuters)