2011 Chrysler 200 Rated at 31 MPG Highway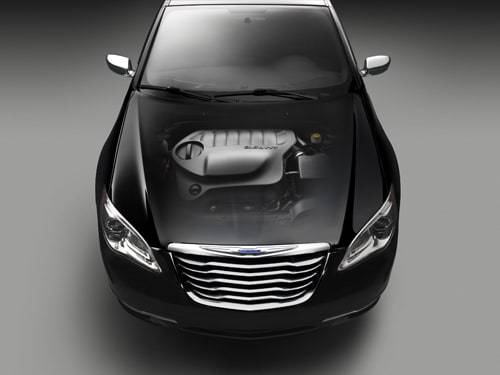 While Chrysler has heavily redesigned its midsize sedan, bringing added comfort and style, it's still not the most fuel-efficient vehicle in the bunch. The EPA has rated the 2011 Chrysler 200 at 20/31 mpg city/highway with the 2.4-liter four-cylinder powertrain.
That's almost the same rating as the four-cylinder Sebring, even though those were equipped with a four-speed automatic transmission. The new 200, which is based on the Sebring, comes with a six-speed automatic transmission standard on the Touring and Limited trim levels.
The mileage rating puts the 200 at the bottom of the pack, below the Toyota Camry (22/32 mpg), Honda Accord (23/34 mpg) and Hyundai Sonata (22/35 mpg).
The picture turns rosy when the 200 is equipped with the 283-horsepower, 3.6-liter Pentastar V-6 engine, which achieves 19/29 mpg. That's pretty good for such a powerful V-6, and it puts the 200 toward the middle of the pack below the Toyota Camry (20/29 mpg) but above the Ford Fusion (18/27 mpg) and Chevrolet Malibu (17/26 mpg). The V-6 is a $1,795 option on the Touring and Limited trim levels.
The Dodge Avenger should get similar, if not identical, EPA scores when they are released. The 200 is already on sale at select Chrysler dealerships and should be available at almost all dealerships by the end of next month.