2011 Jeep Grand Cherokee Handling Concerns Resolved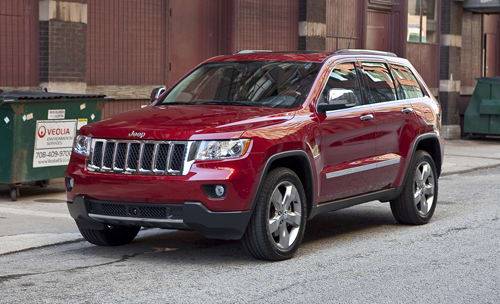 Chrysler's executives and auto workers should, if they haven't already, give themselves a collective pat on the back for the success of the 2011 Jeep Grand Cherokee. The SUV has received widespread critical praise from the media and, more importantly to Chrysler, the attention of the buying public.
Besides some minor quips, the only big detractor for some car buyers may have been Consumer Reports' alarming emergency handling test results. The vehicle "skittered" and "hopped" sideways in their lane-change test.
The problem dinged the SUV, down to an overall score of 66 (in the organization's parlance, that's still considered "Very Good"). The Hemi V-8 didn't exhibit the same problems that the V-6-equipped models did.
Chrysler responded by sending engineers to review the consumer organization's findings. By December, the automaker had developed a fix for the issue.
According to the service bulletin, the automaker asked dealerships to reprogram the electronic stability control with the latest software updates free of charge to the customer. The fix has also been applied to all unsold Grand Cherokee inventories (both V-6 and V-8 models). This was completed in January.
The reprogrammed electronic stability control performed much better in the emergency handling course, helping to improve the vehicle's score to a 71.
Update: Chrysler fixes 2011 Jeep Grand Cherokee handling problem (Consumer Reports)
2011|Jeep|Grand Cherokee