OnStar Coming to More Cars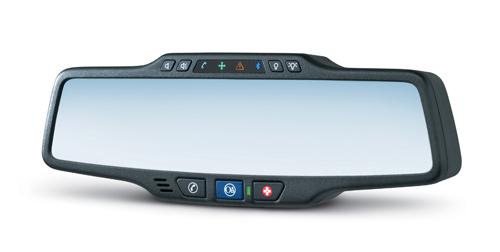 General Motors has considered OnStar a strategic advantage for its cars versus the competition; you can get the service pairing live operators with an onboard device only in a new GM car or truck. Its most well-known feature is the much-advertised emergency response, where a stranded motorist talks with an operator until help arrives.
Now for $299, virtually any car will be able to get a stand-alone rearview mirror with OnStar built in. They'll be sold at Best Buy this spring with installation costing between $75 and $100.
Of course, just like with OnStar in GM vehicles, the device is just one part of the equation. Buyers will have to pay for the service either monthly for $18.95 or annually for $199. Right now, only 20 of the most popular-selling cars are certified to work with the mirror, but GM will certify more models before the mirror goes on sale.
Even though the stand-alone OnStar system isn't tied into your car's electronic system for crash response, an accelerometer in the mirror will trigger a crash response if the car comes to a sudden stop similar to that of a front, rear or side collision. This likely won't be as accurate as the system equipped in GM vehicles, but there is a red cross-emblazoned button on the mirror that drivers can press to call the service.
The blue OnStar button is there, too, to dial up turn-by-turn navigation, roadside assistance and hands-free calling. You can buy minutes from OnStar and use the mirror as your phone, assisted by an operator. Or you can use the mirror's built-in Bluetooth to pair with your cell phone; a microphone and a speaker are in the mirror.
We wonder if competing manufacturers or their dealers will start offering the mirror as a dealer-installed option. Let us know what you think. Would you be more interested in the OnStar service if it were available in any car?