Top 10 Best-Selling Cars of 2010
2010 was a year of rebirth in the auto industry. Not because GM and Chrysler clawed their way back to life, but because people were buying more cars of every kind.
The top 10 from 2009
was similar to 2010's top 10, but the trend we saw throughout this past year was the return of the truck. SUVs also sold well, but the Chevy Silverado did well enough to retake its No. 2 spot from the Toyota Camry.
Unsurprisingly, the Toyota Corolla and Camry were the only two cars on the list to see sales decline in what was an otherwise booming 2010. The full list is below.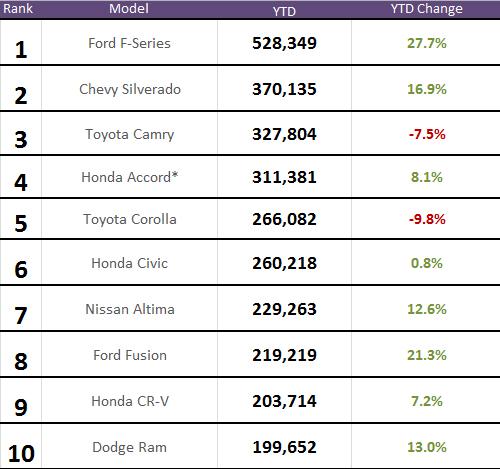 *Honda Accord includes 28,851 Crosstours