Top 10 Best-Selling Cars: December 2010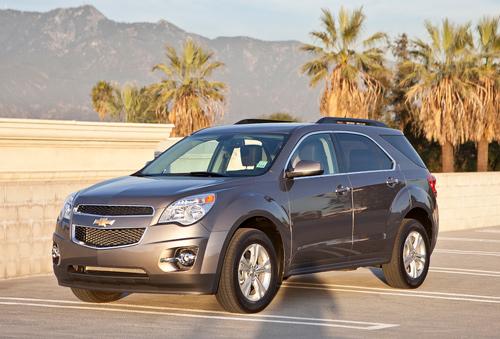 The final month of 2010 rang in huge sales for most car companies. It was such a good month that vehicles like the Chevy Equinox set sales records, catapulting it into the top 10. That pesky, well-rounded Honda CR-V still outsold it, though.
The most noticeable deletion from the top 10 was the Toyota Corolla, a perennial best-seller. While it's being phased out for a new model, it's still a shock to see it missing. The full list is below. Year-end figures will be following soon.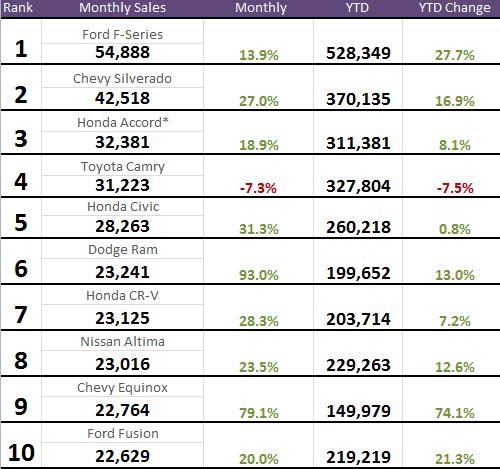 *Honda Accord includes 2,924 Crosstours