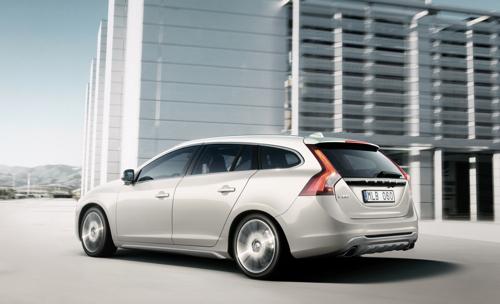 The world has asked for diesel hybrids for a long time. It seems Volvo is not only answering their prayers with a V60 hybrid, but its adding even more efficiency by making it a plug-in hybrid as well.
The redesigned V60 (standard European version shown above) will house the new hybrid system that packs a turbocharged 2.4-liter five-cylinder diesel engine, putting 215 horsepower and 324 pounds-feet of torque to the front wheels. A 70-hp electric motor will power the rear wheels using a lithium-ion battery pack.
While Volvo isn't importing the V60 wagon to the U.S. in its standard gasoline variations, there are rumors that this hybrid version will be sold in the U.S. We'll hopefully get definitive word on March 1 when it debuts at the Geneva International Motor Show.