1-in-3 Cars Sold is Equipped With All-Wheel Drive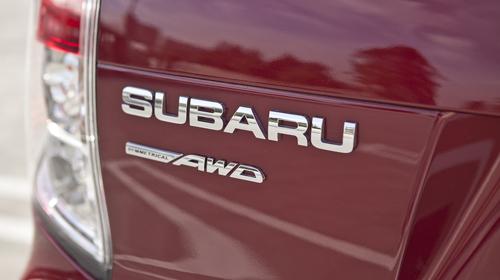 All- and four-wheel-drive vehicles have increased in popularity at an extreme rate throughout 2010.
Toward the tail end of 2010, all-wheel-drive-equipped vehicles represented more than 1-in-3 of new cars purchased. That's about 36.2% of all car sales in November 2010, according to R.L. Polk & Co. That's a five year high, says the automotive analysis firm.
A partial explanation for the gains has to do with big increases in sales at Subaru (+21%) and Audi (+20%) in 2010 compared to industry average gains (+7%). Subaru's entire fleet is all-wheel drive, while Audi sells only the A3 and A4 with front-wheel drive standard.
Cadillac recently touted its all-wheel-drive gains, which currently makes up half of CTS sales and three-quarters of Escalade sales. Cold weather areas provide the strongest demand for all-wheel-drive vehicles, according to Cadillac. The increased consumer interest might also stem from hot new models that offer all-wheel drive — the Chevrolet Equinox and Jeep Grand Cherokee — or the increased fuel efficiency of all-wheel-drive systems. A 2011 Honda CR-V, for example, loses just 1 mpg in highway driving if you opt for four-wheel drive over front-wheel drive. However, all-wheel-drive models are generally more expensive than front- or rear-wheel-drive alternatives.
Toyota, Ford, Honda, Chevrolet and Nissan also experienced big gains in all-wheel-drive purchases in the same month, according to Polk.
AWD Mix Continues to Climb (R.L. Polk & Co.)