2011 Toyota Matrix: Up Close
You need to look hard to see the changes to the 2011 Toyota Matrix hatchback, and even if you do, you might miss them. In this regard, it's just like the 2011 Toyota Corolla, which received some styling updates a few months ago.
More 2011 Chicago Auto Show Coverage

The Matrix's most readily apparent design change is a new lower bumper that incorporates a wide honeycomb grille, which aids the hatchback's proportions. There's honeycomb trim all over the car's exterior, actually, as it's fitted to the thin upper grille and the rear bumper.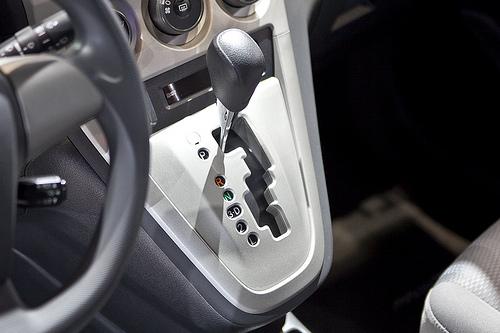 The cabin is big enough to comfortably accommodate taller adults in the front or second row, and the backseat folds flat with the washable cargo floor for extra utility, but there are some bothersome quality issues. The Matrix's air-conditioning knobs remain some of the most rickety in the business, and there's too much reliance on silver-colored plastic on the center control panel. Interestingly, the Matrix on the show floor had a flat-bottom steering wheel, something usually reserved for sporty cars.

You'd think a mild refresh like the 2011 Matrix could attract some attention during the media preview of the Chicago Auto Show, which was dominated by new trim levels of existing cars. However, even in this setting it didn't garner much attention when I was poking around it on the show floor.