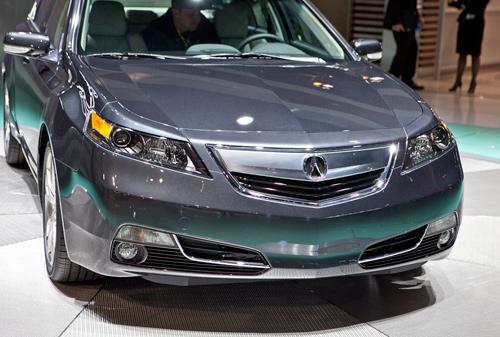 When I got my first glimpse of the 2012 TL at the auto show rollout, I knew Acura was confident it had fixed the styling that Acura's vice president of sales, Jeff Conrad, acknowledged "may have been a bit too bold in the evolving market." How did I know? Because the 2012 was charcoal gray, and dark colors always brought out the worst in the 2009-2011 TL. (The cars featured in TL commercials are typically silver to mitigate the bright silver grille, to which American buyers have objected.)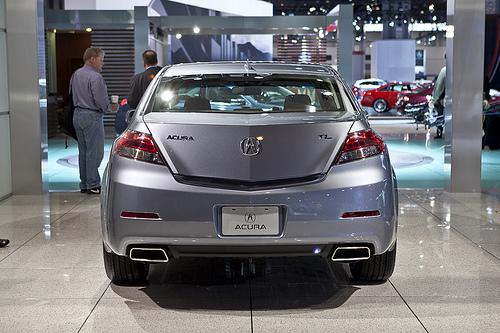 Sure enough, Acura reduced the shield grille to a sliver of its former self and added a horizontal crease in the bumper that makes the silver segment seem smaller still. Around back, Acura removed the chrome-under-glass look of the taillights and shaved some mass out of the bumper below them.
More 2011 Chicago Auto Show Coverage
Explaining the difference in terms of what Acura changed doesn't express how much better the car looks overall. We've been impressed with the car's interior and how it drives, especially with the Super-Handling All-Wheel Drive. Now it has the styling that should help it succeed in the market.