Chevrolet Announces MyLink Entertainment System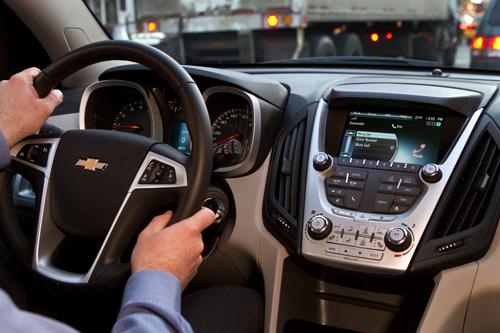 Ford may have started the whole multimedia interface fad with Sync and MyFord Touch, but now that there's competition from Kia, the Chrysler brands and now Toyota, automakers not offering these systems are starting to stick out.
The latest player to fall in line today was Chevrolet, which introduced its Sync competitor, called MyLink. Like Toyota's Entune system and MyFord Touch, MyLink — we're sure the names won't be confusing to anyone — uses your smartphone to stream internet radio and offer a simple voice-activated interface to control your music and phone settings all via Bluetooth.
These updates are on top of other recent OnStar enhancements that include hands-free texting and Facebook updates, along with navigation and traffic updates. While MyLink is a catch-all for those Onstar services, it also adds Pandora and Stitcher internet radio streaming programs and a better voice recognition system, which allows for simple voice commands. There's also upgraded USB connectivity, including the ability to play music from a memory stick as well as an MP3 player.
The system will be offered on the 2012 Chevrolet Volt and Equinox first, with other 2012 models to follow. MyLink will not be backward compatible with older GM models, according to GM.
Expect to see the system in the vehicles above this fall. Chevrolet's entire lineup should get the service in the next 18 months.