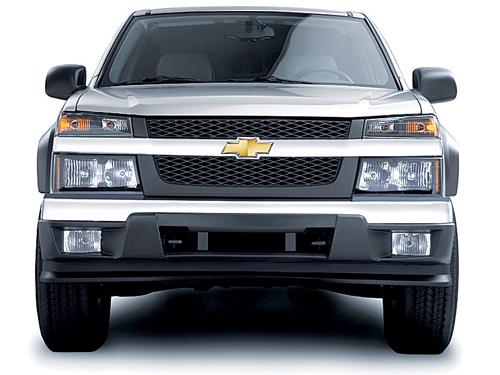 The midsize pickup truck segment does not share in the rapid evolution and competitiveness enjoyed by its full-size brethren (such as the Ford F-150). In fact, the last time a major design cycle happened in the category happened way back in 2004-05, when the next-generation Toyota Tacoma, Nissan Frontier and Dodge Dakota debuted.
The category definitely could use a shot of adrenaline, and General Motors may be the one to do it, according to PickupTrucks.com.
GM's midsize pickups — the Chevrolet Colorado and GMC Canyon — are in the midst of a complete revamp. The two nameplates will share an all-new platform and are expected to make their global debut this year, sometime, in Thailand. Originally, the automaker planned to discontinue the pickups in the U.S. but has since revised its strategy to include the vehicles, which will probably go on sale here sometime in late 2013 or early 2014.
Read the full story at PickupTrucks.com.
Work on Next-Gen Colorado and Canyon for North America Under Way, Sources Say (PickupTrucks.com)