Recall Alert: 2009-10 Cadillac CTS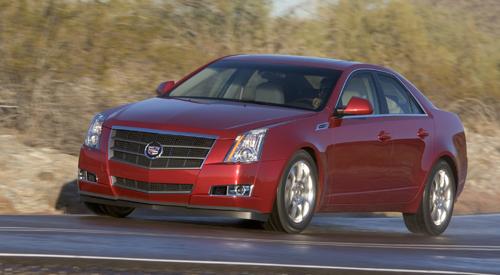 General Motors is recalling 11,147 Cadillac CTS vehicles from the 2009-10 model years because a nut in the suspension could loosen and cause the rear wheel to turn, according to the National Highway Traffic Safety Administration.
In the affected vehicles, a wax coating on the rear suspension toe link jam nuts could cause the nut to loosen. If the nut loosens sufficiently, the toe link could separate, and the rear wheel could turn inboard or outboard, causing sudden changes with the car's handling and increasing the risk of a crash. If a nut becomes loose, drivers may hear a metallic clanking noise from the rear of the vehicle.
Dealers will clean the wax residue from the rear suspension toe link and install two new jam nuts. If necessary, the toe link will be replaced. Both repairs will come at no charge. For more info, owners can call Cadillac at 866-982-2339 or NHTSA's hotline at 888-327-4236.