Top 10 Best-Selling Cars: January 2011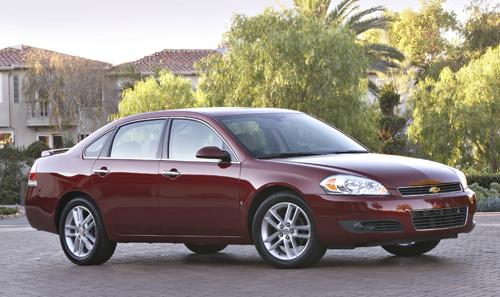 January saw sales increase over the same month last year, but they couldn't maintain the frenzied pace of the end of 2010. Interestingly enough, there was not one segment that saw a huge uptick versus another, so the top 10 list will look familiar to most of our readers.
Nearly every make, foreign and domestic, saw sales go up — some, like Subaru and Kia, at a record pace. The biggest losers to come out of the month were Lincoln, down 21% despite a new MKX SUV, and Lexus, down 30.6% without many new models to promote. Lexus sold just 2,215 ES sedans, a previous best-seller. Lincoln's MKZ saw sales tick slightly upward 17.5% to 1,574 units.
Meanwhile, GM's Buick is resurging. Sales of its new Regal sedan came in at 2,335 units. The LaCrosse, redesigned in 2010, sold 3,771 units, and even the ancient Lucerne outsold the Lexus at 2,816 units.
The full top 10 list is below.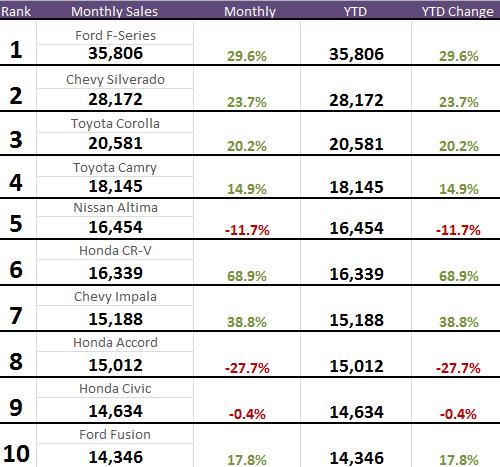 *Honda Accord includes 1,556 Crosstours