Toyota Recalls 2 Million More Cars for Pedal Issues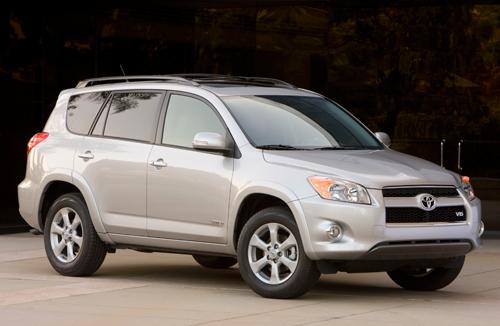 Toyota announced today that it would begin a new round of voluntary recalls covering nearly 2 million more vehicles for various issues surrounding pedal entrapment. The recall includes popular models like the Toyota Highlander and RAV4. This brings Toyota's total number of recalls since 2009 to nearly 15 million vehicles.

The move comes after a study by the National Highway Traffic Safety Administration and NASA concluded there was no electronic malfunction leading to unintended acceleration. These recalls address either the same floormat interference issue of past recalls or two new modifications of floormats, carpet and connectors.

Three models — totaling 1.4 million vehicles — are being added to the November 2009 recall for pedal entrapment.
Some of the fixes for that recall included a reinforced shim and reshaping the gas pedal. However, Toyota has not said how it will remedy the issue for the new models and will send out a preliminary notice "in the near future" to owners. The affected vehicles include:
2008-11 Lexus LX 570: 17,000 vehicles
2010 Toyota RAV4: 761,000 vehicles
2003-09 Toyota 4Runner: 603,000 vehicles
New recalls include one that will replace the floormat and retention clips in Lexus RX and Toyota Highlander SUVs. If the clips aren't installed properly, the mat can slide under the accelerator pedal and interfere in operation. Again, Toyota doesn't have a timeframe on the fix other than "in the near future." The models include:
2006-07 Lexus RX 330, RX 350, RX 400h: 372,000 vehicles
2004-06 Toyota Highlander and Highlander Hybrid: 397,000 vehicles
The 2006-07 Lexus GS 300 and GS 350 with all-wheel drive feature a floormat with a plastic pad on it. If this mat is replaced incorrectly the padding could get stuck under the accelerator pedal. Toyota is going to modify the shape of this pad in the recall and will notify owners in early March.
2006-07 Lexus GS 300, GS 350: 20,000 vehicles
If you're concerned that your car has immediate issues, contact Toyota at www.toyota.com/recall or www.lexus.com/recall or Toyota customer service at 800-331-4331 or Lexus customer service at 800-255-3987.