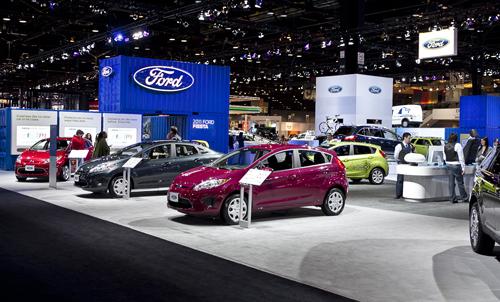 Ford and Toyota's luxury nameplates sit atop this year's J.D. Power and Associates Vehicle Dependability Study. Lincoln comes in at No. 1 and Lexus at No. 2, while seven Toyota models and four Ford models won top honors in their respective segments.
The study takes into account a year's worth of issues in cars that are 3 years old. The vehicles included would be from the 2008 model year. J.D. Power also has an Initial Quality Study that looks at the first 90 days of ownership.
Surprisingly, this year's dependability study reinforces findings from the 2008 Initial Quality Study in terms of how imports outrank domestic models in reliability. There is an 18-point gap between the two. While there is only a 12-point gap between cars, the study found that imported light trucks, SUVs and crossovers are significantly more reliable than domestics.
This might also be the benchmark study to see how the domestics improved during post-economic downturn and bankruptcy. Chrysler, Jeep and Dodge make up three of the bottom five brands on the list, while Chevy and GMC fall below the industry average. However, Buick and Cadillac come in at No. 7 and No. 9, respectively. Check out the full list below.
2011 Nameplate Ranking (Problems per 100 vehicles)
Lincoln:101
Lexus: 109
Jaguar: 112
Porsche: 114
Toyota: 122
Acura: 123
Buick: 125
Mercedes-Benz: 128
Cadillac: 130
Hyundai: 132
Honda: 139
Ford: 140
Saab: 146
Infiniti: 151
Industry Average: 151
Smart: 152
Chevrolet: 156
Volvo: 156
Subaru: 157
Kia: 160
Audi: 161
BMW: 164
Scion: 166
Ram: 173
Mazda: 181
Nissan: 183
GMC: 184
Mitsubishi: 186
Suzuki: 190
Volkswagen: 191
Chrysler: 202
Dodge: 206
Land Rover: 212
Jeep: 214
Mini: 221