2012 Lamborghini Aventador LP 700-4 at 2011 Geneva Motor Show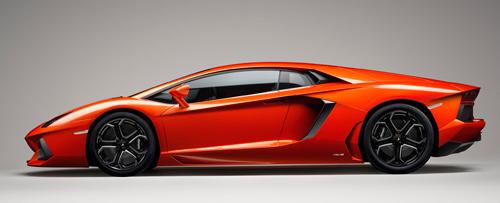 Competes with: Ferrari 599 GTB Fiorano, Lexus LFA
Looks like: Bruce Wayne will soon be trading in his Murcielago
Drivetrain: 700-hp, 6.5-liter V-12 with seven-speed dual-clutch transmission; all-wheel drive
Hits dealerships: June 2011
MSRP: $376,705
As far as exotic sports cars go, it's hard to top the panache that Lamborghini brings to the table. The automaker has outdone itself with the new Aventador, which is even more aggressive-looking than the Murcielago and stunningly quick.

A cursory look at the critical specs will make you do a double-take. At full steam, the Aventador can reach 62 mph in just 2.9 seconds. The car's top speed is 217 mph.

What enables such stupefying specs? The Aventador features a 700-horsepower, 6.5-liter V-12 that sends power to all the wheels through a Haldex all-wheel-drive system. The car is also a showcase of aluminum and carbon fiber construction, with a curb weight of just 3,472 pounds.

As if the Aventador's distinctive wedge shape weren't enough of an attention-getter, there are vertically opening side doors, electronically controlled air intakes and a movable rear spoiler. A transparent cover for the mid-mounted V-12 is optional.

In terms of design and materials, the Aventador's cabin is a significant improvement over the Murcielago's. Unique design elements include a red cover on the large center console that hides the engine's start button, and the instrument panel consists of a large LCD screen. Lamborghini's Ad Personam program offers a number of personalized colors and materials for the car — if it doesn't stand out enough as is.