New Jeep Liberty Coming in 2012, Dodge Nitro Uncertain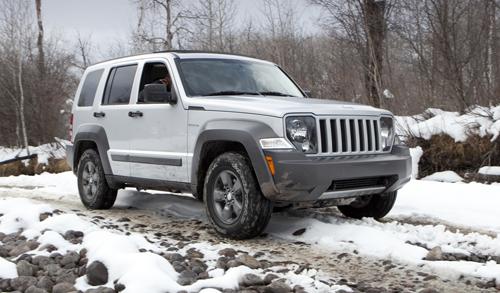 With a mostly fresh lineup of 2011 vehicles over at Jeep, the only odd man out is the Liberty. It's still an important model for Jeep — its third best-seller — so we weren't surprised to see that a new Liberty will be coming in 2012, according to a recent Securities and Exchange Commission filing by Chrysler. That's an advancement of one year from the expected 2013 launch, which Chrysler presented under its five-year product plan in late 2009.
Other tidbits of information include Chrysler's desire to have start-stop technology in 90% of its North American offerings by 2017. We reported on other developments like a new Dodge Viper for 2012 and a nine-speed automatic transmission for front-wheel-drive sedans in 2013 in an earlier post.
For 2011, the Jeep Liberty received some minor updates, including a new steering wheel, and a price cut, which we've covered. A 70th Anniversary Edition Liberty is also available. The 2011 is shown above.
If Chrysler's earlier product plan presentation is still accurate, a new Dodge Nitro is still under consideration; otherwise, the current model will likely be discontinued after the 2011 model year.