Reader Review of the Week: 2011 Dodge Durango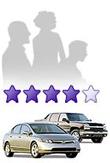 "HappyDurangoOwner" from Little Rock, Ark., is a first-time SUV owner who is pleased with the level of convenience, comfort and fuel efficiency of his new 2011 Dodge Durango so far. He got the idea from a relative but opted for a V-6 over the Hemi V-8. To read more of HappyDurangoOwner's thoughts, continue reading below. Once you're done, you can post your own review here.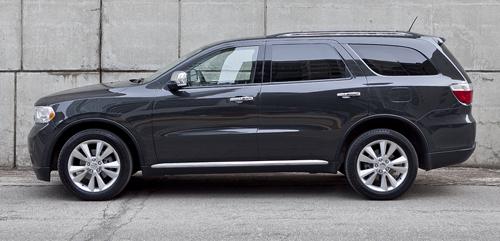 "This is the first SUV that I love so much I have logged on a PC to spread the word. I am not a regular computer user so this is special. After riding in my brother-in-law's '11 Durango while visiting in-laws in Seattle on vacation, I started to conduct my very own research, and he was 100% correct: It does everything well. Very well, in fact!
"The family (wife and three children) loves: the styling, compliant smooth ride, heated everything (it seems), navi, fantastic entertainment package, front/rear DVD, Bluetooth, room, lack of blind spots and only the finest-grade leather and other materials.
"In addition to my wife and children's favorite attributes, I am thrilled with the new ever powerful Pentastar V-6 (my brother-in-law in Washington state swears by his Hemi V-8) and exceptional gas mileage. I am pleased with the many hands-free devices that allow the driver to focus on the road. This SUV's the first I have experienced with three rows of super comfortable seats for even 6-footers. Look into a 2011 Durango. Glad I did!"