Reader Review of the Week: 2011 Lexus CT 200h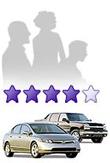 "First Time Hybrid Owner" from Rhode Island is probably also one of the first people to purchase a Lexus CT 200h. The model is new for the luxury brand and only went on sale at the beginning of this month. Despite some initial concerns that the model wouldn't fit work for First Time, this reader is so far pleased with the gas mileage and luxury accoutrements. To find out more, continue reading First Time's review below.Once you're done, you can share your comments with us here.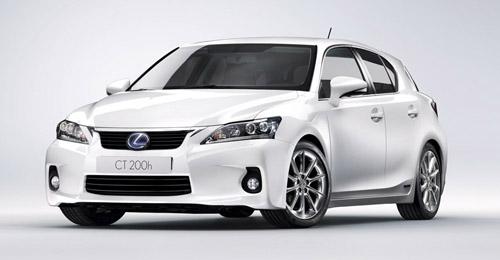 "Traded in an Infiniti FX45. I loved the growling engine and power the FX offered ... the Lexus CT 200h offers neither.
"With that said, I've cycled through a few tanks of gas and get 37/38 mpg driving aggressively and about 40 mpg driving normal. I'm confident as I drive the car a bit longer I'll be able to get a better feel for driving the hybrid and push better mileage.
"The Lexus CT 200h certainly doesn't have the power I'm used to, but as I learn to drive it I'm finding it has some pep in Sport mode (having different driving modes is an added bonus). It handles beautifully and the interior cabin is awesome.
"Initially, I wasn't sold on the faux leather and hatchback style, but truthfully, the faux leather is nice and the hatchback is very European-looking, plus the seats fold down completely or just one folds down ... perfect for skis or boards.
"I'm reading some reviews online and some people say the CT 200h is an overpriced Prius. I beg to differ. Go drive a Prius, a Ford Fusion Hybrid and Toyota Camry Hybrid like I did and you'll never want to get out of this car!"