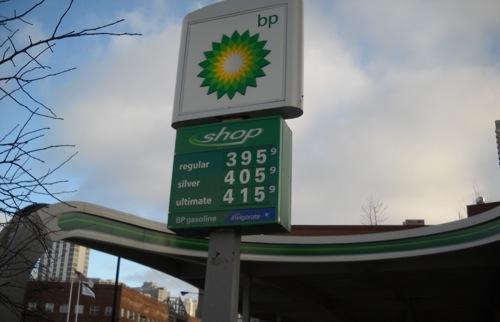 Gas prices hit the $4-per-gallon mark in Southern California and Chicago this weekend, and the national average price for a gallon regular unleaded breached the $3.50 mark, according to AAA.
Prices for 2011 were already supposed to be some of the highest ever, but because of unrest caused by uprisings in Middle East countries — especially Libya — speculative trading may send oil prices soaring past even the most pessimistic expectations.
"This definitely makes me worry about my prediction," said Oil Price Information Service analyst Tom Kloza, who predicted a month ago that prices would top out between $3.25 and $3.75. "We always overreact, but this is a doubleheader. The first game is the reaction; the second game is overreaction. It's hard to say what inning we're in right now."
Kloza said the price spike has virtually nothing to do with the supply of oil and everything to do with the perception of the crisis in the Middle East. The spike is a direct consequence of growth in electronic trading of oil futures and options and the fear of those traders manifesting itself in this electronic space.
The disruption of oil coming from Libya has been largely overblown because Libyan oil is light, sweet crude. This means it has a low sulfur content and is easily refined in unsophisticated refineries in the Mediteranean. The oil replacing it has more sulfur and has created a minor logjam. "If this stops with Libya, then all this is blown out of proportion," Kloza said.
However, the elephant in the room is Saudi Arabia, the world's largest oil producer with its deeply repressive, undemocratic government and slow-boiling societal tensions. Facebook groups have cropped up, promising protests this week and calling for a "day of rage." In response, the Saudi government has banned protests and drafted more troops to enforce it.
Kloza is nothing but grim about what would happen if the government fell and the flow of Saudi oil became disrupted. "It is a true, absolute nightmare scenario," he said. "It's a complete abstraction to say what the price of fuel would be. It's a silly intellectual exercise to even speculate. But I'd have to guess somewhere between $5 and $10 a gallon. Certainly in the spring, you'll be at an advantage if you have a vehicle that gets pretty good mileage."