Chrysler 200 Isn't a Hit...Yet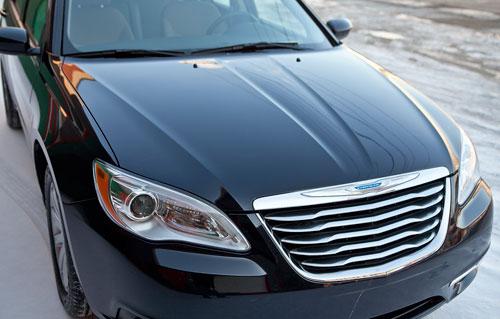 The Chrysler 200 furnished a good-news story for its Auburn Hills, Mich., and Turin, Italy, bosses last month.
Sales of the much talked about new sedan were up 78.4% over the model it replaces, the maligned Sebring's March 2010 numbers.
With 6,750 units — 7,725 including phased-out Sebrings — the midsize sedan was responsible for nearly one-third of Chrysler sales. It was also Chrysler Group's second-best-selling passenger car.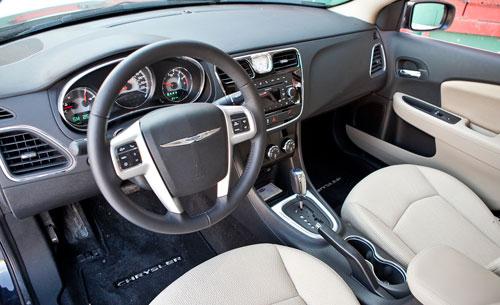 Much of the collective American car-buying community was introduced to the Chrysler 200 during Super Bowl XLV. The Eminem-driven 200 looked good on a dreary Detroit night in the commercial. It was shown in the right light from the right angles. Was this evidence of a proper midsize sedan rival from Chrysler?
We knew better. The 200 is a warmed-over Chrysler Sebring, a vehicle Cars.com labeled one of the worst of the decade. Although significantly revamped — most notably with a powerful V-6 engine and a completely redone interior we reviewed here — the 200 isn't an all-new product. Yet advertising as strong as the Super Bowl commercial and friendly pricing have provided the 200 with a fair chance of finding success where the Sebring found little.
Even with the 200's vastly improved sales, Chrysler's market share in March remained unremarkable in contrast with its rivals.
For every 200 sold, Ford sold four Fusions. Chevrolet Malibu sales took a 12.4% tumble and still managed to more than double the 200's sales numbers with 15,551 sales. The Honda Accord, March's best-selling car, outsold the 200 by a 5-to-1 ratio.
Attempting to blame the 200's newness for lackluster sales wouldn't be fair. The same could be said of the Kia Optima, a fresh model with high-profile advertising of its own, but the Optima also sold at a greater rate than the 200, albeit by a slim 141-unit margin.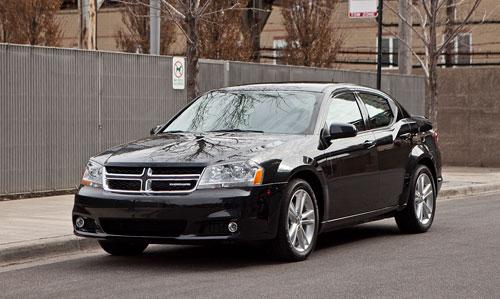 Attractive options like the Mazda6 and Suzuki Kizashi were roundly crushed by Chrysler, however. Moreover, these numbers ignore profits the Chrysler Group receives from the 200's fraternal twin, Dodge's Avenger. It's entirely possible that Chrysler could sell more 200s without familial competition. In March, 5,954 Avengers were sold, up 92.5%. Year-to-date, Chrysler and Dodge have sold 23,955 Avengers, 200s and Sebrings.
Like a middling C-list celebrity garnering attention over a wardrobe malfunction, the Chrysler 200 is accumulating controversies. The "Imported from Detroit" tagline has been controversial. Then came the Detroit News resignation and subsequent rehiring of auto critic Scott Burgess after a scathing review. Is all publicity good publicity?
Obviously, the Chrysler 200 isn't a hit, despite the 104.2% increase. But it's far from a failure at this early stage. After all, Chrysler still managed to double sales in America's most fiercely competitive segment without a full redesign.
Tim Cain is a contributing writer for Cars.com and the editor-in-chief of Good Car Bad Car, a site that analyzes both U.S. and Canadian car sales.