Ford Has Highest Loyalty: GM, Toyota Close Behind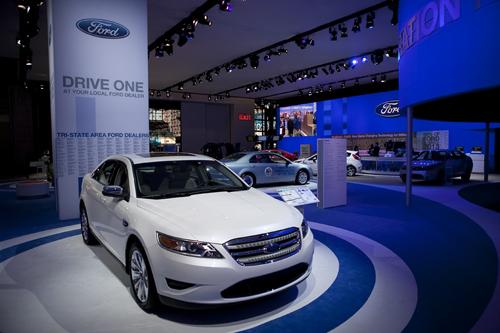 Ford Motor Co., the maker of Ford and Lincoln vehicles, ended 2010 with the highest loyalty rates in the auto industry, according to R.L. Polk & Co. About 63% of all Ford car owners bought or leased another new Ford vehicle when they returned to the market in 2010.
The 3.9 percentage point increase in Ford's loyalty score was enough for the automaker to surpass General Motors, which had the highest loyalty score in 2009. GM (59.9%) and Toyota Motor Co. (58.8%) come in second and third for most-loyal customers.
When you break down loyalty scores to the brand level, the Ford brand remains in the top position (60.3% bought another Ford), followed by Mercedes-Benz (56.7%), Honda (56.6%), Toyota (56.4%) and Chevrolet (53%).
The numbers for Toyota are particularly impressive since buyers were returning to the market shortly after and even during the recall woes the company faced in 2009 and 2010.
In terms of specific models, car shoppers were the most loyal to the Mercedes-Benz E-Class (44.2%), followed closely by the Ford F-Series (44.2%) and Lincoln MKZ (41.6%).
As a vehicle class, luxury carmakers saw the biggest improvements in loyalty rates in 2010. Land Rover (+8.2 percentage points), Acura (+7.5) and Cadillac (+7.1) saw huge gains in loyalty, which is primarily attributed to an improving lease market, according to Polk.
2010 Year-End Analysis Shows Ford, GM, Toyota Lead in Automotive Loyalty, According to Polk (R.L. Polk & Co.)